Take Online/In Studio Analysis
Know your Running Form
Improve your Running Form
Run Efficient & Faster
Prevent Injuries
At Run Mechanics, we help runners with holistic awareness of their running. We offer insights to improve running form, posture, and mobility, to reach optimal running performance.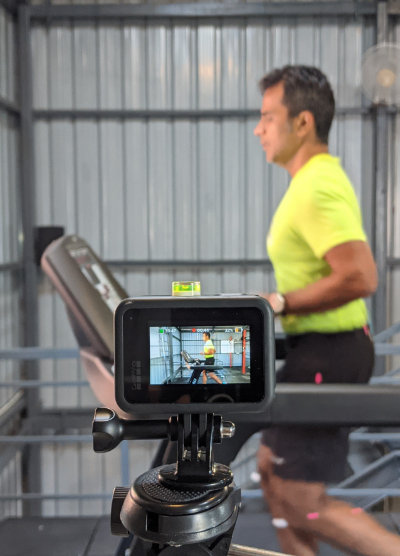 What we do
We are runners and understand the nuances of running. You can choose to visit our studio for advanced in-person analysis, or opt for convenient online video analysis.
Frequently Asked Questions

RunMechanics gait analysis is now a standard feature for our distance running program. The reports are well designed, easy to understand, give key insights about existing issues related to running form and add an additional layer of awareness for our members. The corrective exercises help with the continuous improvement process.
Got my run analyzed with Run mechanics. It was a very elaborate report with all possible details with pictures. They explained the report in detail and suggested corrective actions. Aravind and Aditi are very knowledgeable and spend considerable amount of time in explain to your questions. I will definitely recommend Run mechanics for all runners.
I been running for 10+ years casually, never bothered to look at my form. Got the detailed report 4d days later with a detailed readout. The report was very self explanatory. I now know of some kinks in my form, some areas to strengthen and they recommended drills specific to my weaknesses. I intend to work on those for 3 months and try this again
Why is running form important?
Reach optimal running performance
Gain awareness of your running
Better running efficiency
Improves endurance
Reduce impact forces on joints, and prevent injuries
Contact Us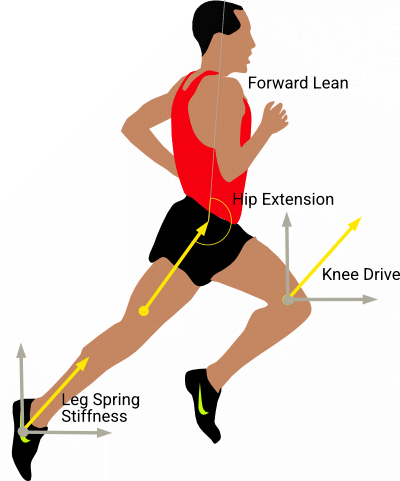 Visit Our Studio
Book an appointment with us at our HSR Layout Studio
The whole session of running form analysis takes ~30 minutes
The analysis will cost ₹ 3500
Details will be sent to you about prerequisites, once your appointment is confirmed
Please see FAQ for more details
Living in Whitefield area? Or looking for a weekday appointment?
Check out our new studio in collaboration with InSync at Whitefield.
Contact Us
Namma CrossFit, 446, 17th Cross Road, Sector 4, HSR Layout, Bengaluru, Karnataka 560102

P: +91 96636 10444
Collaborate with us
If you are a running coach, strength coach, or a physio, we would like to work with you to help runners reach their optimal potential. Please drop us an email or call us.
If you are part of a Running group, we are happy to discuss with you on how we can help your runners.